Create an Item Set¶
This page explains how to create an item set. Learn about item sets.
The steps for creating an item set are nearly the same as for adding relationships to an item and so only the differences are expanded upon here.
1 – Clear your Flagged Items list

2 – Create an Item Set item

Follow the steps to add a new item
Choose Set from the Type field's dropdown list
Choose an appropriate Subject

3 – Find and flag items that will go into the item set

Search your Digital Archive for items you want to put in the set
View each item or

4 – Review the items that will go into the set

Go to the Flagged Items page
Verify that the items you want in the set are there and remove any others
Click the Relationships link on the item set item created in step 2 above

5 – Add the items to the set

On the Relationships Editor page, choose set contains from the dropdown list
Click the Add button for each of the items in the flagged items list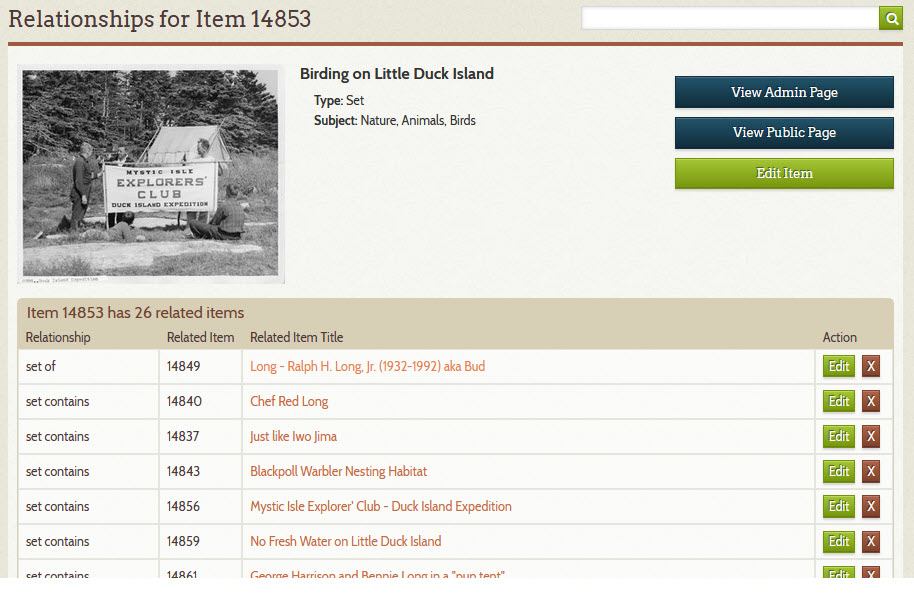 6 – Relate the item set to another Reference Item (optional)

If you will use the item set to divide a large subject into smaller parts, add a set of relationship from the item set to the parent item as shown in the screenshot above where item set 14853 is a set of item 14849. When viewed, item set 14853 will look like the screenshot below.

Cover images for item sets¶
You can use a cover image for an item set the same the same way as you can for a Reference Item. To learn how, see Cover images for Reference Items.
The screenshot below shows the photo for item 6138 used as the cover image for item set 4001.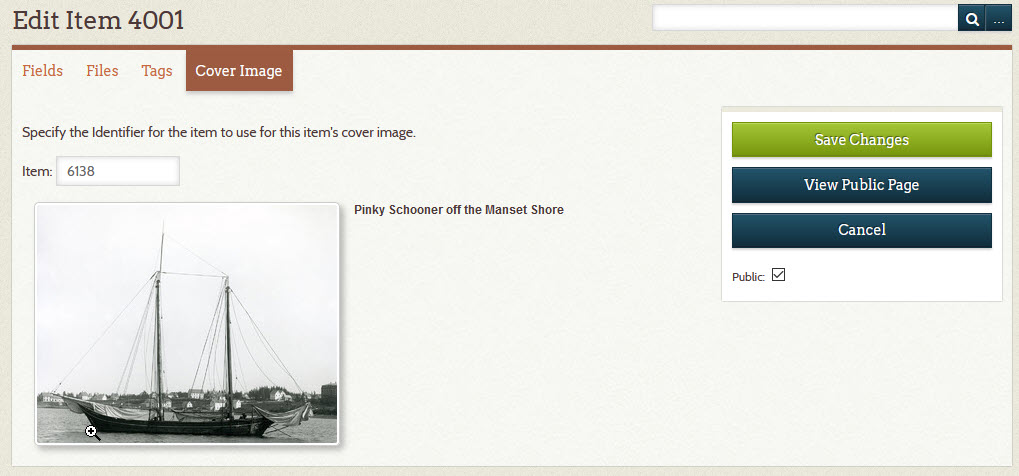 ---